Doctor Plotka's Mouthwatchers Toothbrush – Long Term Review
Doctor Plotka's Mouthwatchers Toothbrush – Long Term Review
The Doctor Plotka's Mouthwatchers Toothbrush is innovative and has antimicrobial qualities which really makes this toothbrush stand out.
I first tried a Mouthwatchers toothbrush over 6 years ago and since then have always been impressed with how it brushed my teeth.
In this review, I discuss why I believe this toothbrush is the ultimate toothbrush for your oral hygiene needs.
Let's get on this the review!
Disclaimer: Dental Aware Pty Ltd owns the rights to sell the Mouthwatchers toothbrush in Australia. This review is my personal opinion on the product as I've tested and used this toothbrush for many years.
Pros
Dual-layer, soft-flossing bristles providing an interdental brushing experience.
Silver nanotechnology infused into the bristles that creates an antimicrobial benefit while brushing.
Eliminates 99.9% of bacteria that forms on the brush within 6 hours of brushing.
Cons
The toothbrush is handle is not environmentially friendly.
Price may be of consideration to some people.
Technical Details
Dimensions

Packaged Product Dimensions: 23 x 3.8 x 2 cm - Boxed-product Weight: 26g

Notable Materials

Bristles are PBT Polyester which have been infused with silver nanotechnology.

Manufacturing Country

Korea

Warranty Information

100% Money back guarantee
Full Review
The Doctor Plotka's Mouthwatchers Toothbrush has been designed to provide the ultimate cleaning experience for your teeth and gums.
The brush head, with its 2116 fine and flossing bristles do an incredible job at softly cleaning the areas of the mouth that are needed to be cleaned.
Silver nanotechnology has been infused into each bristle and eliminates 99.9% of bacteria on the brush within 6 hours of brushing.
Quite amazing really?!
The good thing to point out here is that the silver is infused not just coated on, so it won't wear out.
These advancements and innovations are the reason why I use Doctor Plotka's Mouthwatchers toothbrush, morning and night.
First Impressions
When looking back at the first time I tried the Mouthwatchers toothbrush, some 6 years ago, I was blown away by how good it brushed my teeth.
The brush is soft, yet keeps its integrity while you brush.
Those 2000 plus flossing bristles give you that interdental cleaning feel.
That figure still makes my head spin!
The handle is well-weighted and comfortable to hold, giving you the perfect balance when moving the brush around your teeth and gums.
The only concern I have with this brush is I wish it was coupled with an eco-friendly handle.
Packaging Details
The Mouthwatchers toothbrush comes in a striking package that presents the brush in a clear and precise fashion.
At the top of the packaging, there is a guarantee that jumps out at you and states "Best. Brush. Ever. GUARANTEED".
So if you aren't 100% satisfied with the brushing experience you can contact Mouthwatchers and get a refund. Confident to say the least.
Looking at the back, there is some good solid information that explains what this toothbrush is all about and what makes this toothbrush different.
They touch on who created and designed the brush, as well as talk about 'what exactly are flossing bristles and how are the bristles naturally antimicrobial?'
I'll run through more on this shortly.
All in all, the packaging is well designed and protects the toothbrush when in transit or in-store.
Design Features
There are some key features that really set this toothbrush apart from others on the Australian market. There are 5 that come to mind:
Dual-layer, soft-flossing bristles providing an interdental brushing experience.
2116 bristles on the adult brush.
Bristles are made from PBT which is Polyester, a much stronger and durable substance than nylon.
Silver nanotechnology infused into the bristles that creates an antimicrobial benefit while brushing.
Eliminates 99.9% of bacteria that forms on the brush within 6 hours of brushing. Clinically tested.
The adult toothbrush range comes in four different colours Blue, Green, Red and Orange.
The kids are available only in Pink or Yellow and are somewhat smaller in size as you'd expect and with a little fewer bristles, 1288 bristles in total.
Mouthwatchers also have a Travel Toothbrush which folds in half.
Very convenient and handy whether you are travelling around Australia or needing a space-saving toothbrush for on the go or at home.
Mouthwatchers Bristles
The business end of this brush has been well thought out by Doctor Ronald Plotka, a Boston dentist with over 40 years of experience in the dental field.
The dual-layer of these bristle helps clean a quadrant completely, with two points to make here which Mouthwatchers Australia mention:
The taller flossing bristles are long and soft with 1-micrometre diameter tips.
These reach deep into teeth grooves and the periodontal pockets (the area between tooth and gum) for superior cleaning.
While harder inner bristles ensure complete cleaning of the outer surfaces and massage the gums.
It's important to note that this brush doesn't remove the need to floss.
So don't forget to floss before you brush, your teeth and gums will appreciate it.
Along with general cleaning properties, a Mouthwatchers toothbrush has bristles that are infused with silver that naturally eliminates 99.9% of bacteria within 6 hours of brushing.
Mouthwatchers state that it "improves your oral and overall body health by not introducing harmful bacteria into your mouth and body".
Using the Mouthwatchers Brush
I've used this toothbrush brand for over 6 years and it hasn't let me down.
When I brush with this toothbrush, I can feel the bristles do their job in a holistic sense.
Even though there are over 2000 bristles, they seem to move as one and generate a cleaning approach that combines gentleness as well as thoroughness.
I use it mostly twice a day, morning and night and it holds its shape well.
I don't brush hard (trying to be softer is key while you brush) and the bristles haven't frayed or spayed out.
I do find that in order to keep the brush clean, a gentle wash with water after completing your dental hygiene routine is recommended.
I always use my thumb to rinse it under the water, just gets the bristles moving and allows the excess toothpaste to be cleaned out, ready for the next time.
The bristles never smell or feel disgusting, which is great and I change my brush every 3 months or so, which is in line with my dentist's recommendations.
My Partners Thoughts – A Second Review
My fiance' Loretta has also used a Doctor Plotka's Mouthwatchers Toothbrush for at least 4 years. Please see below her answers to some key questions about the brush and her experience overall.
What have been your impressions of the Mouthwatchers Toothbrush overall?
I love the soft bristles and I've never seen these types of bristles on a toothbrush before.
It feels very soft and gentle on my teeth and gums and not abrasive. I have sensitive teeth so this is an important requirement of mine when using a toothbrush.
What do you think of the design of it?
I love the design, it's light and easy to grip when brushing my teeth. Feels just like a toothbrush should.
How do you rate the bristles after brushing?
The bristles are amazing and there isn't anything on the market, I can find, that is comparable. They do a great job of clean in between the harder to reach areas of my teeth.
Overall, when I brush I feel it's given me a great clean, every time.
Were there any negative comments about the brush?
The only thing I can think of is sometimes toothpaste can get stuck in the grip section of the brush. But that's not a huge concern.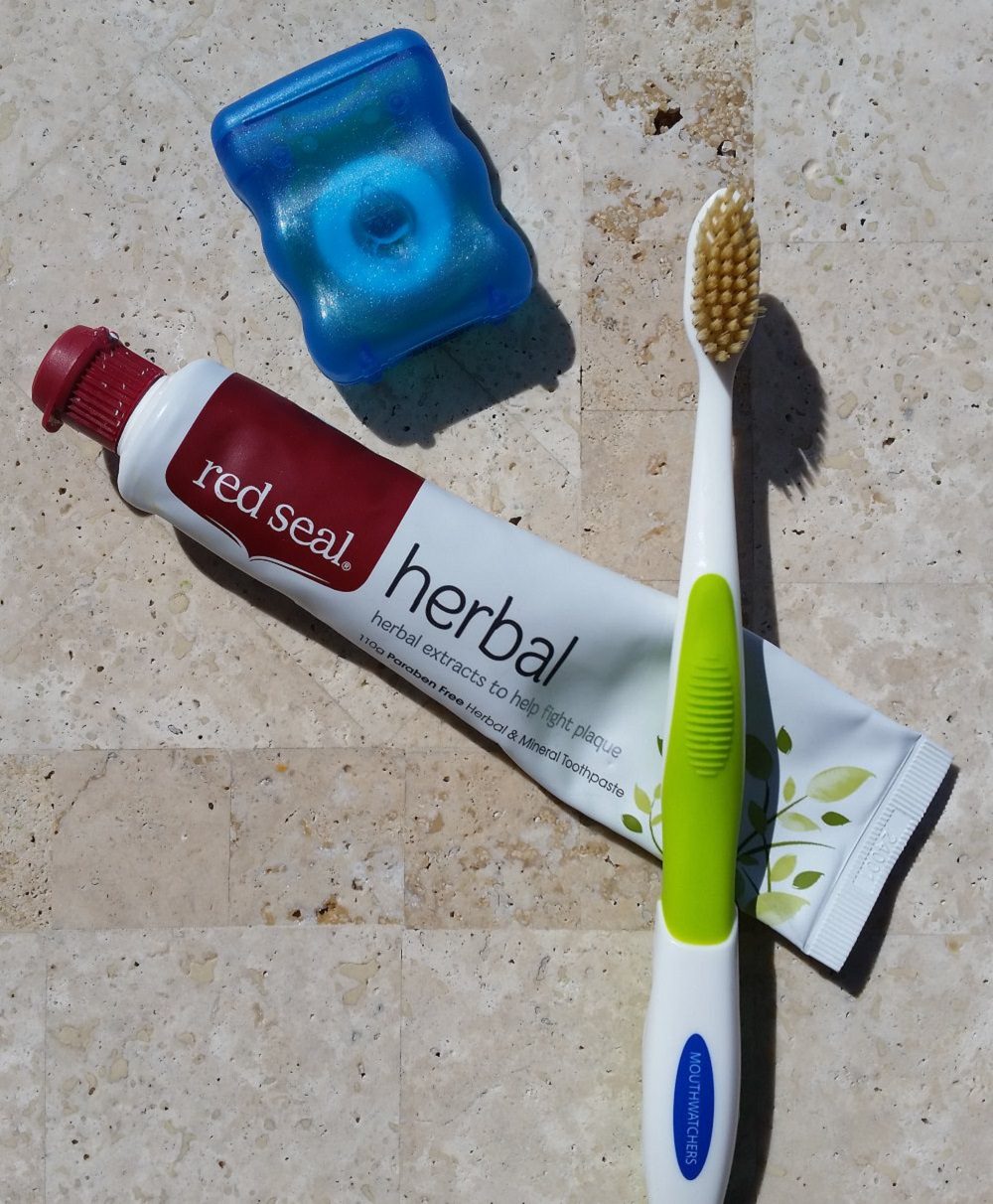 Price and Value
An adult Mouthwatchers Toothbrush retails for $9.95. The Kids Toothbrush comes in at $7.95.
Price can vary, depending on where you purchase the brush from.
There are quite a few health and wellbeing stores online and in-store that sell the Mouthwatchers toothbrush, such as Mr Vitamins or David Jones Pharmacy to name a few.
Online discounts can be found, however, shipping can cause an affordable reduction in price to be voided of any benefit to the consumer.
Moutwatchers Australia offers free shipping on all orders, as well as an option for a 3-month subscription plan for those that would like to save 20% for the convenience of a set and forget service.
For a toothbrush that has antimicrobial benefits and the fact, it provides a truly wonderful clean, value is represented in the price.
Overall
The Doctor Plotka's Mouthwatchers Toothbrush comes with plenty of benefits that make you go wow!
From its dual-layer soft flossing bristles to its antimicrobial qualities, this brush really has you covered in terms of safe, dental hygiene.
My review period has been over a long time and even though I am currently involved with Mouthwatchers in a business sense, I used this brush wholeheartedly for a long time before jumping on board with the brand.
I have recommended this toothbrush to many people in the past and do so now in this review because I believe in it.
Have you tried a Mouthwatchers Toothbrush?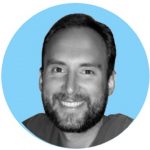 By Andrew Adams
Created at January 13, 2021, Updated at September 15, 2021