Dental Care for Pensioners
Dental Care for Pensioners

Are you, or someone you know, starting to age and worrying about the health of your teeth?
It's not a bad idea to start looking into your healthcare options now, for the health and safety of your teeth in the future.
Because, simply put – our teeth decline A LOT as we age. Any chance of needing an invasive surgical procedure performed in your mouth triples by the time you reach the age of 65.
In today's article I will discuss options to help you with cheaper, or even free, dental care.
What procedures are covered by our public health system, what discounts you may be eligible for by Dentists throughout Australia, or any dental insurance plans that may also cover at least a portion of your costs.
If still not satisfied with any of the options available, I will also recommend some treatments for your budget.
What happens to our teeth as we age?
A lot of changes take place in your mouth as you age.
Just to mention a few – the nerves at your tooth's core lose sensitivity, so any problems may have advanced before you notice any pain.
A crack or break in your tooth may have worked its way well into the delicate pulp tissue, creating irritation, inflammation and infection.
If you do get an infection, you could need a root canal or risk losing the tooth entirely.
Tooth decay becomes more common, as your gums recede with age, exposing the soft root tissue around your gum line.
Also, what you thought was safe – your fillings that you got as a child – well, sorry to say, but they may begin to break down.
I can go on and on, but I'm sure by now you've got the picture, and it's not pretty. So, what can you do to manage the costs?
What Procedures are Covered by the Public Health Care System?
The Federal Government provides funding for dental treatment for eligible adults through the Child and Adult Public Dental Scheme.
The aim of this initiative is to improve the oral health of those Australians who cannot afford private health insurance.
From 2017, this scheme begun to provide ongoing joint funding with the states and territories to assist them with providing public dental services not only for children, but also for adults with concession cards.
Payments are made directly to states and territories to improve patient waiting times and help more concession card holders.
Dental treatments that are covered under Medicare are limited – they normally only cover those that are considered essential for your wellbeing.
Thus, whilst some dental procedures are covered, most general dental examinations and treatments are not.
Procedures that are and are not covered by Medicare include;
Diagnostic
These are normally covered if a practitioner needs to carry out a procedure in order to diagnose an issue (such as performing an x-ray).
Preventative
Procedures which are considered preventative, such as scaling and cleaning, are covered (up to certain benefit limits only), as they prevent bigger, more expensive dental issues from occurring later.
Oral surgery
Certain surgeries of the mouth or teeth are covered, to a limited capacity and for specific purposes only.
Restorative
Depending on your state/territory, these may be partially covered, although waiting limits and some out-of-pocket expenses may apply.
Cosmetic
Dental procedures that are used mainly for cosmetic reasons are generally not covered, however those that are considered necessary but happen to have cosmetic benefits are likely to be covered.
However, each state and territory in Australia has its own public dental program and therefore its own eligibility requirements, fees payable and participating clinics.
Medicare Dental Cover in NSW
NSW provides public oral health care to eligible people within Local Health Districts.
Treatments include general dentistry (such as oral examinations, fillings and dentures).
They are performed in clinics based in community health centres, hospitals and schools in metropolitan areas, and hospitals, schools, community health centres and mobile dental clinics in regional areas.
Eligibility – Adults must be over 18, eligible for Medicare and hold or be listed as a dependent on a Health Care Card, Pensioner Concession Card or Commonwealth Seniors Health Card.
Fees – To help ensure fast and superior dental treatment, the NSW "Oral Health Fee For Service Scheme" (OHFFSS) lets eligible patients gain their treatment from a private Dentist.
They are given a voucher, which they can take to a participating Dentist, and receive the same treatment that would be provided to them in a public clinic. Fees are only charged if any additional non-approved treatments are performed.
Clinics – The list of Local Health Districts in NSW and the contact phone numbers for their Oral Health Call Centres can be found online at the Health NSW website.
For more information on your States' public Dental services, visit www.health.gov.au
Here you will be able to find out what care is provided in your state and your eligibility requirements.
It will also show information about waiting lists, how to get access to emergency care and how to get treated by a private clinic for the same costs as a public dental clinic if you live in a rural area, fees, contact numbers, and more.
Am I Eligible for any Discounts from my Dentist?
This is something you will have to speak to your Dentist about.
An individual Dentist may often provide something they call "charity work" to somebody who is really struggling and cannot afford the dental work they require – for example, a Pensioner.
They may also provide you with a discount or payment plan as another option. However, it is up to your individual Dentist to make their own decision on that topic.
As for discounts on any Dentist, you can look into what are called Discount Dental Plans, in which you will receive discounted prices at a Dentist if you pay an annual membership fee.
Membership fees are relatively low – lower than that of health insurance. Most fees are under $100 a year. There are no waiting periods, and there are no exclusions on treatments – you can get discounts on all types of procedures.
However, you can't choose your own Dentist to treat you – you must choose from a network of Dentists that also participate in the scheme.
They also generally tend to cover a lesser percentage of your bill than dental insurance – only discounting up to 40% of your visit.
Yet for those that are unable to afford the cost of dental insurance, a discount dental plan is worth considering. Some sites you can look at to see whether they are of interest to you are;
www.smile.com.au
www.dentacare.com.au
www.affordabledentalplan.com.au
What are the Best Dental Insurance Plans for Pensioners?
Dental insurance is an additional extra that you can choose to have as part of your private health insurance.
That "Extras" cover can be a great way to cover your dental expenses and skip the Medicare queue.
If you are taking out insurance, make sure you investigate the funds' dental insurance policies as you want it to cover everything that you require from dental work.
Get yourself the right dental health policy and it will cover at least a large portion of the costs of the procedures you require.
Luckily for you, we've done some of the work for you! Some of the best Dental Insurance plans for pensioners are;
Company – GMHBA;
https://www.gmhba.com.au/
Cost – $104.52 per month
Waiting periods – 2 to 12 months
Best for – Those who wish to pay less, but still receive good benefits
Company – Health Partners;
https://www.healthpartners.com.au/
Cost – $183.35
Waiting periods – 2 to 12 months
Best for – Those who don't mind spending slightly more to receive the best benefits!
If these don't tickle your fancy, other companies worth having a look at include;
Company Website Price per Month
Frank Health Insurance https://www.frankhealthinsurance.com.au/
$83.15
Australian Unity Health Ktd https://www.australianunity.com.au/
$161.38
Transport Health Pty Ltd https://transporthealth.com.au/
$187.79
Opinions of Tooth Extractions if on a Budget
When it comes to tooth extractions, many of us still have the mindset that if it goes bad, just pull it out.
This dates back to another era when tooth extraction was the answer for all, because they didn't have the knowledge or technology we have today.
"Just get rid of them" is not the answer anymore. You should try and hold onto your teeth for as long as possible, and tooth extraction should always be the last resort.
After all, once your tooth has gone, there's no getting it back. It's important to keep our natural teeth for as long as possible, as missing teeth can;
Cause problems with your bite, when the teeth on either side start angling in towards the space of the missing tooth
Cause problems with your chewing
Affect your speech
Affect your facial structure
However, sometimes tooth extraction does become necessary. Reasons considered the "last resort" include;
Finances – If maintaining that tooth is too expensive for your budget
Location – The ease of accessing a Dentist, such as if you live in a remote location, will also affect your budget. Saving a tooth may require multiple visits to the Dentist and may not be possible
The health of the tooth – Sometimes, the tooth cannot be saved. If it is simply beyond repair due to trauma or decay, it might be a waste of time and money attempting to fix it. For example, if it is deeply cracked down to the root, it cannot be restored.
So if it's the "last resort", take a tooth extraction into consideration. If not, speak to your Dentist about other options and consider looking into the cheaper alternatives we've discussed in this article!
Conclusion
If you hold a Pension or Concession card, you are eligible for a variety of benefits at the Dentist, both through our public healthcare system and Medicare.
As each state varies, visit www.health.gov.au for more information on your States' public Dental services.
If you don't find yourself eligible for any of these benefits, remember you can always talk to your Dentist to see what discounts or payment plans they have to offer, or invest in a Discount dental plan or dental insurance.
Just remember – if you start investigating your options now, it will lessen your chance of needing any invasive surgery in the future and keep that smile bright and healthy, with no extractions necessary!
Need more information on cheaper Dentistry?
See our article "Cheap Dentistry" for more options on how you can get access to cheaper or even free Dentistry, through hospitals, Dentists, discount plans and more.
Do you have a question about your teeth? Just ask us in the comment section below.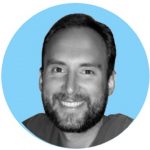 By Andrew Adams
Created at October 08, 2019, Updated at March 06, 2020