What is a Maryland Bridge and Do I Need One?
What is a Maryland Bridge and Do I Need One?

A Maryland bridge, also known as either a Maryland bonded bridge or resin-bonded bridge, is a type of dental bridge that is escalating in popularity.
The main benefit is that it requires minimal preparation of the surrounding teeth unlike alternative forms of dental bridges.
On either side of the bridge, you will have wings that are attached to the frame and bonded to the existing teeth.
With this type of bridge, there is no need to expose the inner part of the tooth, or dentin.
Unlike some other bridges, it can be placed immediately after orthodontic treatment, so there is no need for temporary dentures.
It can also be removed at a later date to make way for dental implants,
A Maryland bridge is a useful bridge option, let's check in out in detail below.
What are the Alternatives of a Maryland Bridge?
In terms of bridges, there are two other main forms that can be used instead of a Maryland bridge.
The first of these is the traditional bridge, which involves creating a crown for the teeth on either side of the missing tooth with a pontic in between them.
They are often constructed from porcelain fused to metal or ceramic bases.
This is by far the most common form of bridges and like most other types do require a 6 month period between removal of the tooth and placement of the bridge.
This would mean that you need to employ a temporary denture for this time if you wish to have an immediate replacement.
The other main form is known as Cantilever Bridges.
This method can be used when there are only adjacent teeth on one side of the tooth which is in need of replacement.
It is an increasingly uncommon method as it is not recommended at the back of the mouth due to the pressure the bridge applies to the remaining teeth.
Other methods include dental implants, which you may look into following a bridge, or even dentures.
Dentures are not only for those without teeth but you can also get partial dentures if you are missing one or more teeth.
While implants are permanent, dentures are not, so this can play an important role when choosing which method is right for you.
Bridges, although bonded to your teeth, can be removed, so are a good step if you are unsure whether you will proceed to dental implants.
Can You Get a Maryland Bridge Overseas?
You may wish to get a Maryland bridge overseas.
Many find it's a lot cheaper than opting for an Australian dentist to design and fit this particular form of bridge.
However, overseas dentists and prosthodontists do not necessarily adhere to the strict conditions imposed on dentists by the Australian Dental Association.
For the best outcome and access to follow up care, it is recommended to get your Maryland bridges fitted within Australia.
Are Maryland Bridges Expensive?
There are many factors which will affect the cost of your bridge or dental implant.
Your dentist will assess this in your first consultation following the loss of a tooth or teeth.
These variables include:
Number of teeth missing
Materials used in the replacement
The difficulty of the placement
Any additional treatments for other dental problems you may have, for example, gum disease.
If you are eligible for a Maryland bridge, you will find that it is typically cheaper than the other main types of bridges.
Of course, it is also a lot cheaper than a dental implant or dental implant-supported bridge.
They are still costly, as almost all major dental treatments are, but in comparison, they will save you quite a bit of money.
This is true as long as you adhere to your dentist instructions and practice good dental hygiene.
Maryland Bridge vs Regular Bridge – Pros and Cons
There are many advantages to a Maryland bridge over the traditional form of bridges.
Less Invasive
The main reason you may choose this treatment over others when replacing missing teeth is that it is much less invasive.
No need for filing teeth down with this bridge procedure!
As it uses wings to attach to one side of the surrounding teeth, rather than caps, your dentist will not need to expose the inner part of the tooth.
Immediate Results
Maryland bridges can be placed immediately after the tooth is extracted, so there is no need for a temporary denture in the meantime.
This is because there is minimal preparation required for the surrounding teeth, unlike traditional bridges.
Cost-Effective
They are much cheaper than traditional bridges.
In comparison, you could pay less than half the cost of a regular bridge for a Maryland bridge.
They are made from the same materials, so the bridge itself is not any stronger or weaker.
It's largely due to the reduction in time it takes to attach and the number of appointments you will require.
Maryland Bridges for Kids
For younger patients who are still growing, they make a good dental option as they can be replaced easily.
Dentists can also use Maryland bridges to support teeth in the front of kids mouths that have sustained trauma.
A Disadvantage to Maryland Bridges
The overall strength of the bridge is related to the strength of the resin which bonds it to the adjacent teeth.
This is a clear disadvantage of the Maryland bridge in comparison to the traditional form.
Dental Considerations…
Getting Maryland bridges however is largely dependant on the positioning of the missing teeth and the condition of the surrounding teeth.
A Maryland bridge is not right for everyone and in some cases, it may not be an option.
It is important to see your dentist and find out what procedures will be best for you personally and how this could affect future dental work as well.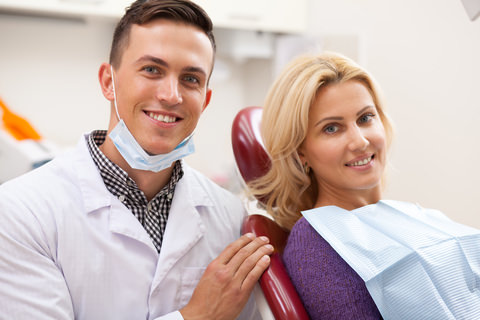 How Long will a Maryland Bridge Last?
Like other bridges, there are factors which will increase the lifespan of your new Maryland bridge.
Generally speaking, a Maryland bridge can last between five and fifteen years.
With proper care and regular dental check-ups, it is common for these bridges to remain for over ten years.
When taking into account the lifespan of the Maryland bridge you will see that it is not so expensive in the long term.
Can you Fix a Broken Maryland Bridge?
Repairing a Maryland bridge depends on the damage that has occurred in regards to your bridge and the supporting teeth.
In some cases, they can be fixed but in others, they may need to be replaced.
If the issue has arisen from cracking or chipping of the porcelain then a dentist may be able to repair the bridge instead of replacing it. But again, this depends on the severity of the damage.
If the problem is due to the teeth by which the bridge is being supported the bridge will need to be removed, which generally requires breaking the original bridge, and the teeth treated.
Once the teeth have been mended, the new bridge can be placed in the same position.
Do you have to See a Specialist for a Maryland Bridge?
You do not necessarily need to see a specialist, or a prosthodontist, to get a Maryland bridge.
Many dentists now perform this procedure in their general practices.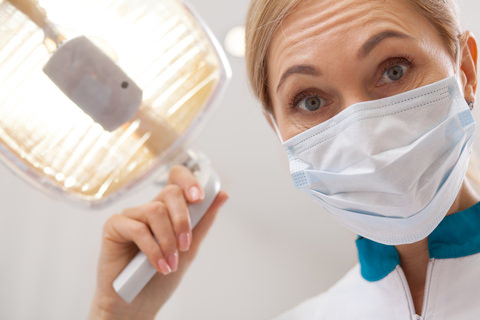 Your dentist will be able to advise you on the best route to take when getting your Maryland bridge fitted but it is likely that they will be able to do it for you without sending you to a prosthodontist.
It will also reduce your costs and even perhaps the number of appointments needed, as you can begin the procedure in the first consultation with your dentist.
Conclusion
It is evident that there are many advantages to the Maryland bridge as opposed to its alternatives.
Although it is not always the best procedure for everyone, your dentist can advise you on whether a Maryland bridge would suit the dental work that you will need for your condition.
They are an increasingly popular form of dental bridge, surpassing the traditional bridge which was favoured in the past.
The fact that they can be easily removed and replaced to make way for dental implants is also a positive attribute making them popular for younger patients as well.
Before deciding on a treatment option, make sure to look into all alternatives and take on board the professional advice offered by your dentist.
It is important to know what you want and what procedure will give you the best outcome in the long term in order to achieve that perfect smile.
Do you have any concerns about getting a Maryland Bridge?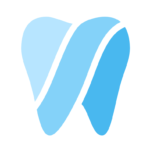 By Dr Veronica Roller
Created at May 06, 2019, Updated at July 06, 2021