Dental Costs Thailand – The Definitive Guide
Dental Costs Thailand – The Definitive Guide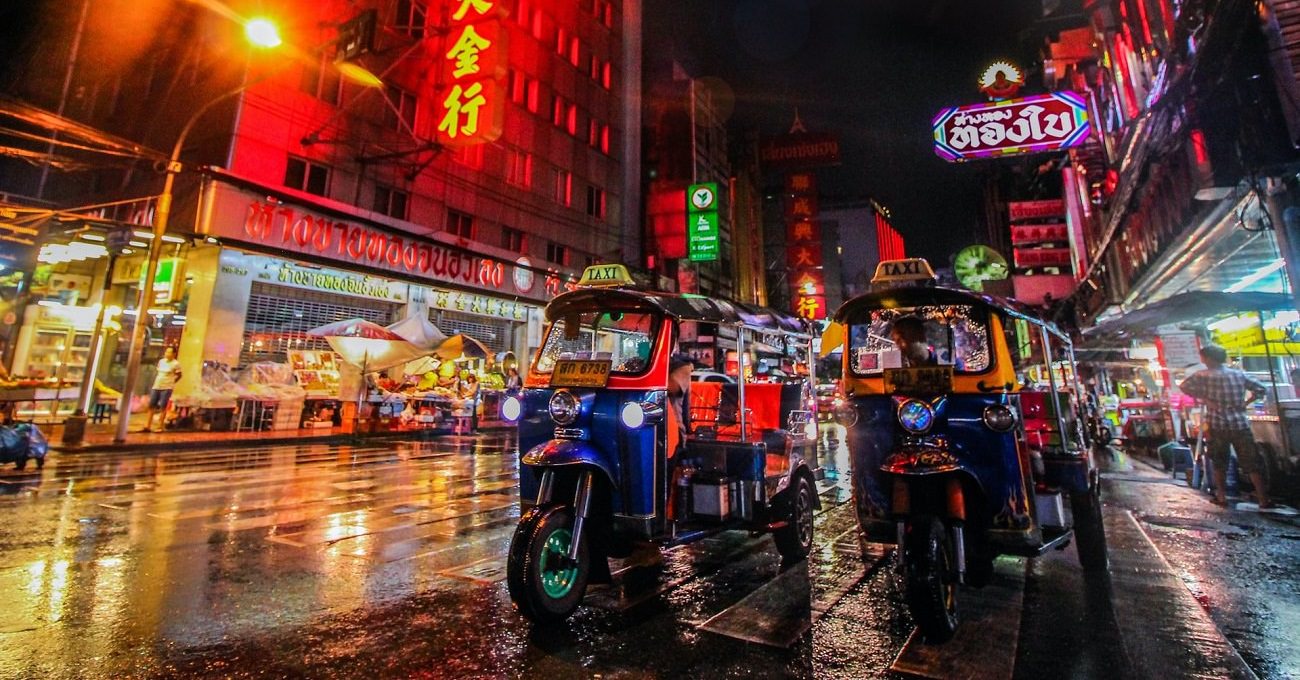 Have you ever wondered, what does it cost to get dental treatment in Thailand?
If so, you would not be the first person. Dental work is roughly a third of the price in Thailand than it is in Australia.
This means that many people are choosing to go overseas for their dental treatments, as it is less expensive.
But you may also find yourself wondering, is it too risky to go to Thailand, or is it safe to have my dental work done there?
Well today, I will help you solve the answer to that question.
Keep in mind that this is a very debatable topic. There are some people that have come back with dreadful stories, and some great examples.
So, I will be giving you both sides of the story, to help you make your own decision.
The knowledge you will gain today includes;
What types of dental treatment do they do well in Thailand?
What types of treatment should you avoid?
Do you need to fly back for treatment failures?
This post is a little longer than normal, so see below a Table of Contents, which will help you skip straight through to any section that you would prefer to read.
However, if you enjoy reading our posts, we advise you to read all the way from the beginning to the end. By doing so, you will learn a lot of useful information.
#1. Should You Get Dental Treatment in Thailand?
Today's article is all about being completely unbiased.
We want to give you enough knowledge about how dental work is performed in Thailand, so you can make an informed decision yourself.
So, I am not going about tell you "Yes, you should get your dental treatment done in Thailand", or "No, you should not".
I will, however, tell you the risk factors of getting your dental work done in Thailand. You can see these under the sub-headings;
What Are the Things to Look Out For?
Are There Any Horror Stories?
What Types of Treatments Should You Avoid?
Do They Have Item Codes Like in Australia?
Do You Need to Fly Back for Treatment Failures?
However, it is not all negative. The advantages of getting your work done in Thailand can be seen under the sub-headings;
Why is Treatment Popular in Thailand?
Are There Any Great Examples?
What Types of Dental Treatments Do They Do Well in Thailand?
How Do They Charge for Treatment Overseas?
#2. Why is Treatment Popular in Thailand?
The main reason dental treatment is popular in Thailand is that it is far less expensive than in Australia.
Many who cannot afford treatment in Australia will go overseas, as the same procedure will cost about a third of the price
This price includes assistance by Medical Tourism agencies, who will organise your;
Flights.
Accommodation, and
Even visits to popular tourist places.
So, at the same time as having a dental procedure, you can be on holiday in a foreign country.
The agencies will give you information on hospitals, such as;
#3. What Are the Things to Look Out For?
If you are thinking about having your dental work done overseas, there are potential risks. These include;
It is doubtful you'll get travel insurance – If treatment goes wrong and you are unhappy, there will be no straightforward route for you to complain.
You may need to stay longer than you thought – It will help if you book extra time off work, and a flexible flight, so you can stay longer if needed.
Acknowledge that fact that you may need to return – This means that you will end up paying more than you anticipated, losing the savings you first made.
Your treatment may be hurried – As you are on an overseas trip, your treatment may be done in a restricted amount of time.
So, they may hurry to finish the procedure. Complex dental work should never be hurried.
As you must fly home, you also may not receive all your follow-up treatments.
Not all Dentists' are as well-trained or experienced as Australian Dentists' – So, there is more chance something can go wrong with your treatment.
This also means that you will have to get the work fixed when back in Australia, which will cost you more money.
The material/s used may be low-quality – In Australia, we only use the highest quality materials to manufacture anything that goes in your mouth.
The regulations for all of our dental materials are put in place by the Therapeutic Goods Administration (TGA). Foreign countries do not have these same regulations.
They may use low-quality materials that do not have a long lifespan – some have been known to last only a few months.
Infection – The requirements we have in Australia for controlling infection are the best in the world.
Depending upon where you go for your treatment overseas, you might not be getting the same amount of infection control.
This puts you at a high risk of getting infected – we have seen many people return home with "superbugs".
To save the risk of things going wrong, you can;
Do your research – Look for information on the hospital, such as reviews and details on the Dentist, their qualifications and where they were educated.
Ask questions – Get a paper copy of your treatment plan, with the timeframe and the total cost.
#4. Are There Any Horror Stories?
Getting a dental procedure at a third of the price, and a holiday all at once? It sounds like a dream come true.
Unfortunately, it is not always that good.
Below are several stories of horrific dental work performed overseas.
The person who travelled for implants
After only three (3) months from having surgery for implants, all the bone around the implants deteriorated.
The bone was that weakened that it was not possible for a Dentist to put new implants in place.
The person who travelled for veneers
In only six (6) months after getting veneers, the veneers began to disintegrate and had to be done again.
This was because an imitation material of inferior quality was used.
The person who travelled for a whole mouth of crowns
When their treatment was finished, they still were left with gaps between every one of their teeth.
However, there was no time left to make new crowns.
So, these crowns were used. They were sent away with gaps in their teeth, being told to "seek treatment to fix it when you get home".
This was not an easy or cheap fix when they got home – what it required was replacing all the crowns that had already been cemented in place.
#5. Are There Any Great Examples?
Not all dental work done in Thailand is bad – we have done the research and found you some good examples as well.
We found this terrific blog called My Dental Experience in Thailand.
The writer talks you through her and her husband's whole process of getting their dental treatments performed overseas.
Their decision to travel for major dental work was prompted by the fact that it costed far less than in Australia.
There is also another great article by Choice, which has an interview with a gentleman from Sydney, NSW, who travelled to Thailand for major dental work.
His decision to travel overseas was because he had used up all his health insurance rebates on periodontics.
So, he ended up saving more than 50% of what he was quoted to have the treatment done in Australia.
You will find the similarities in these articles are that both did plenty of research before deciding to travel.
They got recommendations from people they knew, and looked online for;
The names of Dentists' and surgeons.
Opinions about the clinics from emigrants, local universities, etc.
By doing so, they found a clinic that they were happy with, a Dentist that was well-educated and they felt comfortable with, and a result they liked.
#6. What Types of Dental Treatment do They do Well in Thailand?
Thailand is not called the "Land of Smiles" for no reason.
They can make you a beautiful, pearly white smile in a single visit, as they are known to have some of the latest technology.
Some of the treatments they do well are listed below.
Laser Teeth Whitening
A laser teeth-whitening treatment can be done in a single visit and is an effective way to brighten your smile.
It is a safe procedure, FDA-approved world-wide.
It uses the most up-to-date laser light technology to give you a healthy white smile.
It is virtually pain-free, unlike the traditional bleaching treatments, where your teeth may be highly sensitive, and gums inflamed.
It also works far quicker. In 45 minutes to 1 hour, your tooth discolouration and stains will be eradicated far better than any other teeth-whitening procedures.
Though, keep in mind that follow-up visits to your local Dentist for your regular six-monthly cleans are required to keep your teeth white.
Gum Recontouring / Reshaping
If you have a "gummy smile", you may be self-conscious. It can make your teeth look short and you feel as though your smile is not attractive.
Though in a single visit, all your worries can disappear.
With the use of a blade or laser light, your gums can be reshaped, revealing a beautiful smile.
The new technology will swiftly carve excessive or uneven gums.
The tissue is sealed instantly, so you heal quicker and in ease.
The procedure is safe and comfortable, and complications are uncommon.
At most, you may have sensitive, swollen gums for up to one (1) week afterwards.
Though, this can be managed by taking over-the-counter painkillers, rinsing your mouth with saltwater, and using a cold ice pack on the swollen site.
The clinic should give you a list of post-operative care instructions, and a return date to have the suture removed.
Then, you are free to go home and show your friends and family your brand new, fabulous smile.
#7. What Types of Treatment Should You Avoid
Many people are choosing to go overseas to get complex dental work done, as this can be quite expensive in Australia.
However, the more complex the treatment, the more probable it is that something will not go right.
Basically, anything that involves healing time and follow-up treatments should be avoided overseas.
Because of the limited timeframe, these treatments are rushed, and complex dental treatments should never be rushed.
The treatments that should be avoided overseas include those listed below.
Dentures
Dentures are not recommended, as you will not get the follow-up treatments you need once you return home.
Maryland Bridges
Maryland bridges require a 6-month timeframe in which to be completed. This will be hurried overseas, which is not advised.
Implants
Implants require numerous visits to a Dentist over the space of quite a few months.
Your mouth needs time to recover between these treatments, but this will be rushed overseas. This can cause many different long-term problems.
Veneers
Veneers need good quality material, time to make, and you need to be educated afterwards on how to keep them clean.
You may not receive any of this when getting the treatment overseas.
Lingual Braces
The metal used on your brackets may not be the same high standard as it is in Australia.
So, this means that issues may arise. As a result, you may end up paying more if the brackets break and they need replacing.
You may also not receive the follow-up appointment that you need, where the Dentist examines the progress of your teeth and your braces.
#8. How do They Charge for Treatment Overseas?
Thailand generally tends to charge overseas patients the same as their local patients.
So, there are no extra tax surcharges for overseas patients.
This website from Dental Getaways has a price list for each dental treatment in Thailand. Please note that these prices are to be used as an estimate only.
Though, over the past five (5) years in Thailand, the price of all dental procedures has remained quite stable.
The cost of oral surgery procedures has increased somewhat in recent years, due to an increase in demand.
It is worth comparing the treatment prices at different locations, as just like in Australia some clinics do charge more than others.
Though when doing so, remember to take into account the standard of the clinic.
It is important to note that, if the price of the treatment drops dramatically, there may be a reason why.
#9. Do They Have Item Codes Like in Australia?
Simply put – no.
Though the treatments in Thailand are standardised (that is, they go by the same names), they do not have Item Codes.
The Item Codes are a three-digit number that was introduced by the Australian Dental Association (ADA), which is Australia's national body for Dentists'.
Item Codes are used to streamline every dental procedure.
That is, the ADA has the authority to apply an Item Code to every treatment that is, at any given time, a part of the dental practice.
There is a national body in Thailand, known as The Dental Council of Thailand (TDC), who regulates the standards for dental professionals.
Although The Dental Council of Thailand ensures that all of their Dental professionals;
Have obtained the necessary qualifications, and
Provide an appropriate level of treatment,
They have not put into place a simplified system similar to our Item Codes.
The full list standards that all the Dentists' in Thailand are required to operate to can be seen on the TDC's website.
#10. Do You Need to Fly Back for Treatment Failures?
Unfortunately, as the amount of people getting dental treatment overseas continues to rise, so does the number of people needing more dental treatment when they return.
Even in the most skilled hands, dental treatments can fail.
But overseas, you also have a higher risk of exposing yourself to infection, inferior dental work, or cheap materials.
So, the sum of money that you saved up front, now must be spent on redoing, or fixing the treatment.
This can be both painful and costly.
You have two options for treatment failures for dental work that was performed in a foreign country.
You can either fly back overseas, to where you originally got the treatment.
Though, chances are that you will not be covered by insurance,
This means that you will be pulling out your wallet and paying to return to a place that did a poor-quality treatment.
It also may not always be easy to book flights and an appointment to return to the clinic straight away.
This is especially the case if you have an infection.
However, if you do manage to make a booking, this also means more time off work, and added expenses on accommodation.
And again, you will not be getting the follow-up treatments that you need.
This obviously is not a great position to find yourself in.
Your other option is to see your local Dentist.
While a lot of Australian Dentists' once turned away people who had returned from overseas, they have gotten more understanding.
Your local Dentist has become more used to seeing people return from overseas with a treatment failure.
Now they are more willing to compromise on redoing or fixing the inferior treatment you received.
So, rather than returning overseas. you can go to your local Dentist and they will make the best of a bad situation.
Your local Dentist will also be quite firm that you come back in to see them for regular check-ups.
This is all for the health of your teeth – it allows them to make sure your treatment is going as it should, and they can deal with any issues that may arise.
By treating a problem before it gets too complex, this will save you money in the long run.
Conclusion
I hope that reading this article has made it easier for you to decide whether you want to get your dental work done in Thailand, or with your local Dentist.
But, have you thought yet about why places like Thailand are significantly cheaper than Australia?
Although it may seem less costly and even more relaxing to take on an overseas holiday and have your dental work done, you could be risking the health of your teeth.
Let us not forget to add that you may end up having to pay back the costs that you saved if the job was rushed, done poorly, or with inferior material.
Unfortunately, sometimes the treatment fails and needs correcting. This can end up being more expensive than if the treatment was done in Australia.
Whilst researching this blog, I found this comment a number of times;
"Holidays come and go but the effects of dental treatment stick around for a lot longer.".
The ADA has a Dental Tourism Fact Sheet summarising the potential risks of going overseas for your dental work.
Our blog "Why Does the Dentist Cost so Much?" compares the price and standards of overseas Dentists' vs. Dentists' here in Australia.
Feel free to read our article on "Cheap Dentistry", which will teach you how to find less expensive, or even free dental work, right here on your doorstep in Australia.
Would you consider travelling to Thailand for a dental procedure?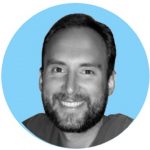 By Andrew Adams
Created at September 03, 2020, Updated at October 13, 2021