Sensitive Teeth? Here's What to Do About it
Sensitive Teeth? Here's What to Do About it
Having sensitive teeth is one of the most common dental problems around.
You're not alone if teeth sensitivity is causing you discomfort. But what can you do to rectify this issue?
In this post, I'll look at what causes this pain as well as things that will work to reduce and stop your sensitivity from occurring.
All information in this post has been sourced and referenced by professionals and is intended for informational and educational purposes only.
It is advisable and recommended to seek direct advice and consultation with either your dentist or your general practitioner.
An Introduction: Sensitivity Explained
According to General Dentistry, 40 million Americans suffer from sensitive teeth.
That's nearly double the population of Australia!
According to Colgate Australia, 45% of Australian households suffer from teeth sensitivity issues.
Sensitive teeth are usually defined by a sharp pain in your teeth when consuming specific food items of varying temperatures.
The most commonly found symptom among patients with sensitive teeth is an immediate pain after patients consume:
Cold or hot foods.
Acidic foods.
Sucking in the air.
Some people also feel pain while brushing their teeth and the source of this pain is in the tooth's nerve ending.
Although the pain is temporary in the beginning, if left untreated it can grow into a constant nuisance.
Several causes contribute towards teeth sensitivity, but fortunately, it is curable with proper care.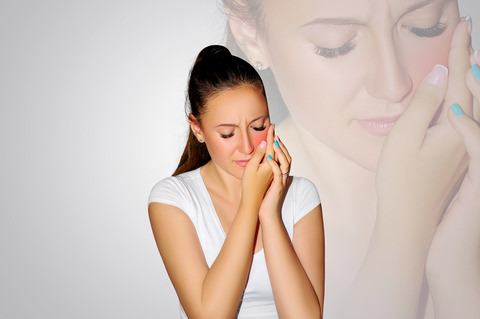 What Causes Teeth Sensitivity?
Sensitive teeth are predominantly caused by damage inflicted to teeth enamel.
Healthier, non-sensitive teeth are protected by a layer of enamel which covers an underlying layer of dentin.
Dentin is softer than enamel and more prone to teeth sensitivity as it is connected to the nerve that triggers a toothache.
Another cause of increasing teeth sensitivity is the wearing of teeth gums, called cementum, which paves the way for teeth sensitivity.
When the enamel is worn down or if the gum line has receded, the dentin is exposed.
Dentin contains hundreds of microscopic channels that lead to the roots of the tooth. Such 'tubes' are connected to the nerves present inside the teeth.
Exposure to hot or cold food items reaches directly to the nerves of the teeth which triggers pain.
There are multiple causes as to why the enamel wears down or the teeth nerves are exposed.
Remedies for Sensitive Teeth
Teeth sensitivity is a persistent problem unless treated carefully.
Treating symptoms can lessen their effect, but removing sensitivity entirely is a difficult task.
In order to eradicate sensitivity entirely, factors which cause sensitivity should be dealt with – such factors differ from person to person.
While there are different types of treatments and remedies available, there is no uniform method of treatment.
Carrying out a proper analysis is imperative before treating for sensitivity. If the treatment is carried out without addressing the cause of sensitivity, it will only be a matter of time before the pain starts up again.
Nevertheless, here are some remedies and tips that will help reduce sensitivity and help build up enamel in your teeth:
Avoid Damaging Foods
Soft drinks, sweets, and lollies (especially ones that stick) and carbohydrates with high sugar content are detrimental for your enamel.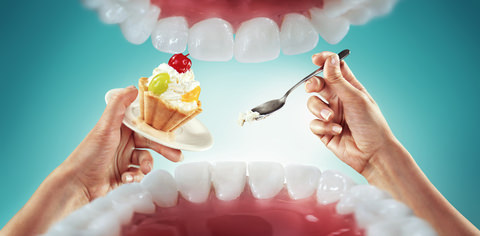 People who suffer from sensitive teeth should avoid having food that contains such ingredients.
Instead, some foods help fight sensitivity.
These foods include:
Yogurt (plain as flavouring includes acids).
Cheese.
Milk.
Fibre-rich fruits.
Vegetables which include fibre.
Green or Black Tea.
Sugarless Gum.
One of the biggest weapons against mouth acid and bacteria is the saliva produced by the human body.
These food items help the body create saliva and keep the mouth moist.
One important thing to note is not to rush to brush your teeth immediately after you eat.
Brush Your Teeth Lightly
Some people are used to brushing their teeth with a heavy hand.
They do so thinking they are taking plaque off and fighting cavity when in reality, this depletes the enamel layer.
The enamel layer is affected by the duration, intensity, and style of your brushing.
The longer you brush, the more you are increasing the chances for your brush to damage the enamel layer.
Same is the case with intensity: going too hard at the task can have adverse results, you could end up rotting your teeth.
Usual styles of brushing include side to side and top to bottom movements.
The side to side brushing style done right at the gum line directly impacts the layer of enamel covering your teeth.
To prevent your enamel layer from wearing away, it's recommended to use a soft-bristled brush and work the brush at a 45-degree angle.
Use Desensitising Toothpaste
With problems with tooth sensitivity increasing, toothpaste companies have released a wide range of sensitivity toothpaste.
Sensodyne has specialised in toothpaste that is designed to help people with sensitivity problems. They are just one of the companies in this field.
While they cater to the same problem, no single brand suits everybody.
However, make sure to use a fluoridated toothpaste for sensitive teeth and not a tartar-control one.
In addition to daily use, you can apply a thin layer of the toothpaste before you go to bed overnight.
Root Canal Therapy
A root canal is the last resort for any dentist in order to reduce severe pain that is caused by sensitive teeth.
Root canal therapy is the name of the oral surgery used to treat problems in the tooth's soft core (dental pulp).
While it is perceived as a significant treatment and it is costlier than other alternatives, it's considered the most successful technique for eliminating tooth sensitivity.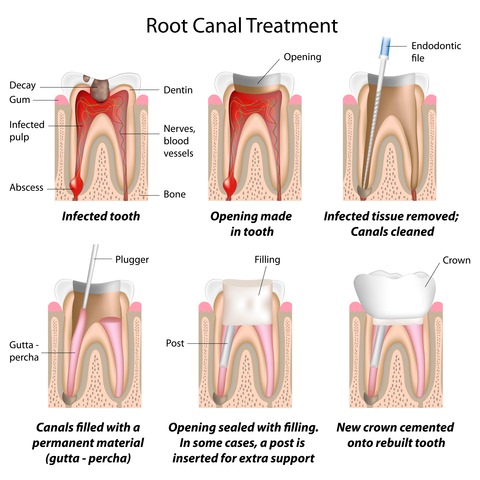 A Mouthguard Can Help
Some people develop a habit of clenching their teeth.
This habit can occur out of stress and a lot of the time people report doing this in their sleep.
Grinding your teeth wears away the enamel which causes the teeth to become sore and sensitive.
A mouthguard prevents you from grinding your teeth by providing a protective biting piece; It's placed between the teeth to protect enamel and you'll find it's similar to the one worn by athletes.
Silver Diamine Fluoride
In America, the FDA has approved silver diamine fluoride to be used to treat teeth sensitivity in 2014.
According to the National Center for Biotechnology Information, a study found that participants with sensitive teeth underwent silver diamine fluoride treatment and reported significantly reduced feelings of pain.
As per the law over there, only dental practitioners can apply silver diamine fluoride to a patient. Typically, this treatment is carried out twice a year.
However, people who are allergic to silver are advised not to opt for this treatment.
In Australia, this practice is still under discussion and study, but it's interesting to see what's happening abroad.
Regular Visits to the Dentist
No substitute can replicate professional help.
A professional dentist can analyse, observe and carry out any relevant tests necessary to ascertain the level of your oral hygiene.
The majority of the issues that lead to sensitive teeth such as plaque, tartar and receding gums can be identified and rectified at an earlier stage.
We just need to regularly book dental appointments and show up. The recommendation is at least 2 visits to your dentist per year or every 6 months.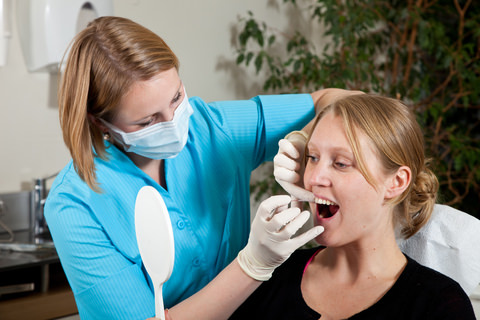 Conclusion
Teeth sensitivity is a growing issue in the field of dental care, but if proper care is administered with the right remedies, teeth sensitivity can be reduced to a negligible level, sparing sufferers a lot of pain.
It is worthwhile to invest in good oral hygiene products, such as soft-bristled brushes and proper flossing equipment.
Even though there are no surefire ways to cure sensitivity entirely, there are ways to reduce the pain to a comfortable level where it does not adversely impact the patient's quality of life.
What teeth sensitivity issues do you experience?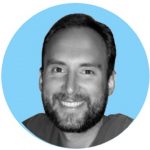 By Andrew Adams
Created at September 12, 2018, Updated at December 16, 2020