Dental Care for Kids – Victoria Leading the Way!
Dental Care for Kids – Victoria Leading the Way!

School students in Victoria will all now have brighter and healthier smiles, along with happier families as they will no longer have to pay their expensive dental bills!
That's all thanks to free dental care being introduced into both public primary and secondary schools all throughout the state of Victoria.
Oral diseases are not only one of the most common and expensive diseases to treat, but they are also the most preventable.
In Victoria alone, dental diseases cause the highest number of what could have been preventable hospitalisations for children under the age of 10.
The health of your teeth only declines with age – so children with bad teeth grow up to be adults with worse teeth.
Many put up with the pain and avoid the Dentist because of the cost.
So that's why the Victorian Governments plan to bring back travelling dental vans seems like a smart idea for us all.
Is Dental Health an Issue in Australia?
Good dental health is essential to your overall health, wellbeing and self-esteem.
Poor dental health can affect your quality of life, your appearance, your ability to eat and speak.
This may end up causing you pain and embarrassment, and restrict your participation at school, home, the workplace or in other social settings.
Poor Dental Health
the main factors being tooth decay, gum disease and tooth loss – is a big problem in Australia.
In 2011, it was partly responsible for 4.4% of all the non-fatal diseases in the country.
As per the graphs below, you can also see that your dental health generally deteriorates with age;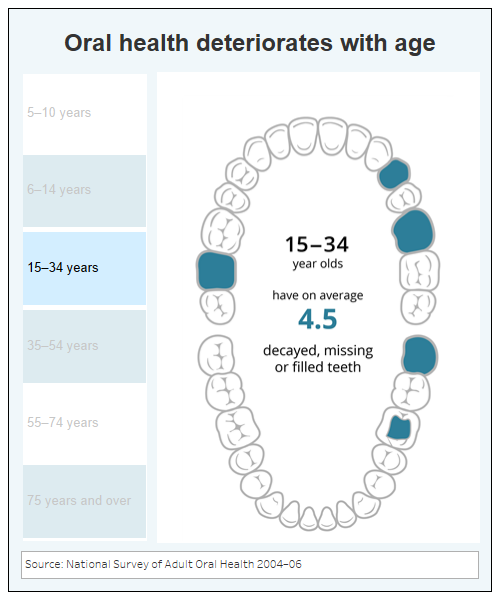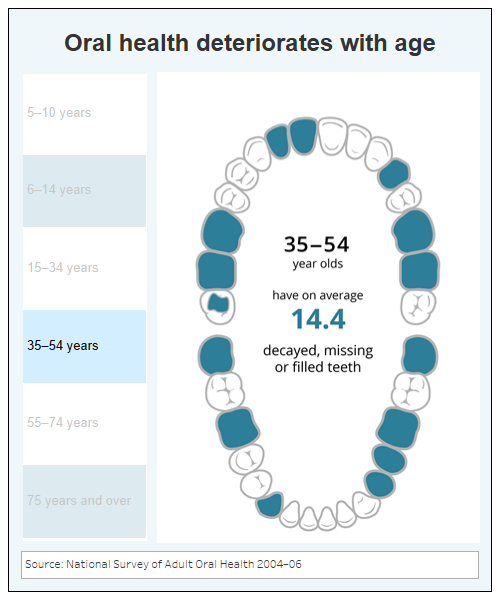 Greater Risk Groups for Poor Dental Health
Those in poorer households – Poorer oral health usually results from less frequent dental visits.
Aboriginals and Torres Strait Islanders – This too is because they are less likely to have received preventive dental care.
Those who live in regional or remote areas – Rural Australians have less access to fewer Dentists, longer travel times and limited transport options. With less access to fluoridated drinking water, higher costs for oral hygiene products as well as healthy foods, the entire population tends to have worse dental health.
Those with special care needs – This includes those with physical, intellectual and developmental disabilities or complex medical needs. Not only can they be highly susceptible to oral diseases – for example, some medications can cause a dry mouth, increasing the risk of tooth decay – but there is a shortage of Dentists with skills in special-needs Dentistry, making it difficult to access the necessary Dental clinics. This can cause infrequent Dental visits.
Almost 50% of Australian children have at least a moderate amount of plaque on their teeth, which, if left untreated, can cause serious diseases such as tooth decay and loss.
At least 25% of all children have untreated tooth decay.
Roughly 20% of children have gingivitis (gum disease), which can lead to periodontitis (a more serious form of the disease) if left untreated.
A lot of Australian adults also have issues with their teeth.
20% of adults have periodontitis, and 25% have untreated tooth decay.
Poor dental health in adults is not only painful, but it can also make it hard to chew and swallow and therefore keep a nutritious diet.
It can also cause other serious health problems, including diabetes, strokes, and heart disease.
How Can We Stop Dental Health Becoming Such an Issue?
The best way to prevent dental problems is to stop them from developing in the first place.
Teaching your kids how to take proper care of their teeth will stop any issues with tooth decay.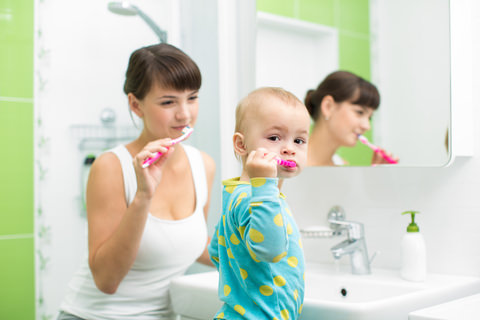 It's a much easier and cheaper option than having to perform any serious procedures in the future.
Having money spent today on improving the oral health of children could make a more affordable, universal dental care scheme.
Which, according to the Grattan Institute, is the big missing piece in the middle of Medicare and what we need in Australia.
This can be shown in their recent Grattan Institute report Filling the Gap.
The report shows that existing public dental schemes are inadequate, uncoordinated, and inequitable across states. Recommendations include;
Committing to a Universal Dental Care Scheme
The Commonwealth Government should introduce a universal primary dental care scheme, giving every Australian access to publicly funded, high-quality, primary dental care.
The scheme should cover primary dental care and prevention only
It should cover primary dental care services, but not orthodontic or cosmetic treatments.
Services provided under the scheme should have no out-of-pocket expenses
A main goal of the scheme should be to get rid of the financial barriers of dental care.
Dental care should be delivered by both public and private providers
Patients should have their own choice of dental care providers. Both public and private providers should be eligible to participate in the scheme. This means dental hygienists and oral health therapists can also take part.
The Commonwealth and states should enhance prevention programs, including water fluoridation
The scheme should fund dental health promotion. It should emphasise population-wide schemes to reduce dental disease.
Commonwealth should assume responsibility for funding public dental care
The current system is inequitable across Australia.
Only the Commonwealth can adequately fund dental services and ensure equal access for citizens.
The Commonwealth should increase total funding for dental care for people currently covered by state dental schemes waiting lists for public dental services are too long.
Most states have average waiting times above one year.
The Commonwealth should increase funding, to better meet the needs of people who use public dental schemes.
The Commonwealth should expand the number of people covered by the scheme
Publicly-subsidised dental care is currently available for some children, and for adults with a Health Care or Pensioner Concession Card.
This should be broadened step-by-step towards universal coverage.
The Commonwealth should set out a clear journey towards a universal scheme
A universal scheme will require significant investment and expansion of the Dental industry.
It will also have a major impact on private health companies.
The Commonwealth should develop a clear roadmap to a universal scheme, including the cost, timing, and workforce development.
Now enter… the "Smile Squad".
What is The Smile Squad?
At the beginning of June, the Victorian Budget for 2019-2023 provided $321.9 million for the Andrews Labor Government free dental care plan, known as the "Smile Squad".
This plan means that all children in Victorian public schools will, with their parents' consent, get a free check-up every year.
If they need follow-up treatment, they'll get it in their choice of a dental van or a public dental service, once again for free!
The state government promises to hire about 500 extra dentists, dental assistants and oral health therapists to run the Smile Squad vans, with the first school dental vans to set out on the road later this year.
They will first start visiting schools in Box Hill, Barwon South, Cranbourne and Wodonga in Term 3, and plan to have visited all public schools in Victoria by 2022, having treated 650,000 students every year.
As well as free check-ups, the vans will provide teeth cleaning, fluoride applications, fillings, root canals and any other non-cosmetic treatments, all to ensure our children have healthy teeth.
The children will receive free dental packs, with their own toothbrushes, and be given lots of knowledge on the importance of a healthy dental care regime.
Planning by the Smile Squad
The Smile Squad's plan will lower the costs of dental treatment for families, with the price of treatments expected to be lowered by $400 a year per child.
It will also make room for an additional 100,000 adults in the public dental system, reducing waiting times.
Of the Smile Squad, Premier Daniel Andrews said, "We're making sure school students have a bright and healthy smile and we're helping hard-working families save on costly dental bills, as we promised we would."
"Kids' oral health is so important, but busy families can often struggle to find the time to get to the dentist. We're fixing that."
The Minister for Health Jenny Mikakos said, "Our kids deserve the best start in life, and good oral health is important to lay the foundations for good lifelong health and wellbeing."
"Tooth decay is preventable, but we all know dental bills hit the hip pocket hard.
That's why our free dental care in public schools program is so important."
Options for Cheaper Dentistry in Australia
Unfortunately, the Smile Squad scheme is only being released throughout Victoria at this stage.
However, you do have other options available for cheaper or free Dentistry, especially for your children, in Australia.
Australia has a Commonwealth scheme that subsidises dental care for children in low and middle-income families.
But not enough families use it – currently, only about a third of eligible children get care under the scheme.
To see if you are eligible, you will have to do a means test.
The policies may change every time we get a new politician, who then changes the regulations.
However, it is worth looking into if you are interested in gaining free Dentistry for your children.
You have the Dental hospital, which is funded by our Government.
However, you don't have much choice on the work you will receive here.
Only located in most of the major cities, there are clinics all over Australia that provide this type of work for free.
Just jump on the internet and look up the "Dental hospital" to locate one near you.
Student dentists are another option.
These dentists teach in the hospitals attached to universities.
To get in to see a student dentist, you will, however, have to put yourself down on the waiting list, and you will find these are quite long.
The typical person is on the waiting list in Victoria for about 18 months.
But if you are happy to wait your turn for cheaper Dentistry, just go to your local Dental hospital, and they will guide you on where to find them in your area.
For more information about cheap or free Dentistry, see our article Cheap Dentistry.
Conclusion
The Smile Squad scheme should help improve the situation for both children and adults who need public dental care.
With many children infrequently visiting the Dentist due to cost factors, their dental problems will only get worse with age.
Currently, most dental services for adults are performed in the private system.
However, if you can't afford to pay for dental care – and you're not alone – your only option is to get on the waiting list for public care.
That waiting list isn't short.
Generally, in Victoria, you can wait anywhere from 18 months to 3 years before you receive treatment.
During that time, your oral health only gets more painful, and more expensive.
The Smile Squad scheme will take 650,000 children per year just in Victoria off the waiting list in the public health system, meaning a shorter wait for adults.
The Smile Squad scheme could be a model to be used by other states.
The government and researchers could monitor the impact it has on your children's dental health, and evaluate its benefits, which can be weighed against its costs.
Although speaking to almost everybody in the Dental industry, you will find the belief is that the Smile Squad is worth every cent.
As any improvement we can make to your children's teeth is worth it.
Information sourced from;
www.theage.com.au/national/victoria/smiles-all-round-for-kids-travelling-dentist-scheme-20190605-p51ut9.html
http://www.g21.com.au/news/smile-squad-%E2%80%93-free-dental-vans-hit-schools-soon
www.aihw.gov.au/reports/den/231/oral-health-and-dental-care-in-australia/contents/summary
https://grattan.edu.au/report/filling-the-gap/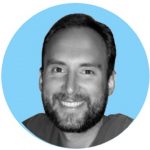 By Andrew Adams
Created at October 17, 2019, Updated at October 14, 2021