Braces Colours – Everything You Need to Know!
Braces Colours – Everything You Need to Know!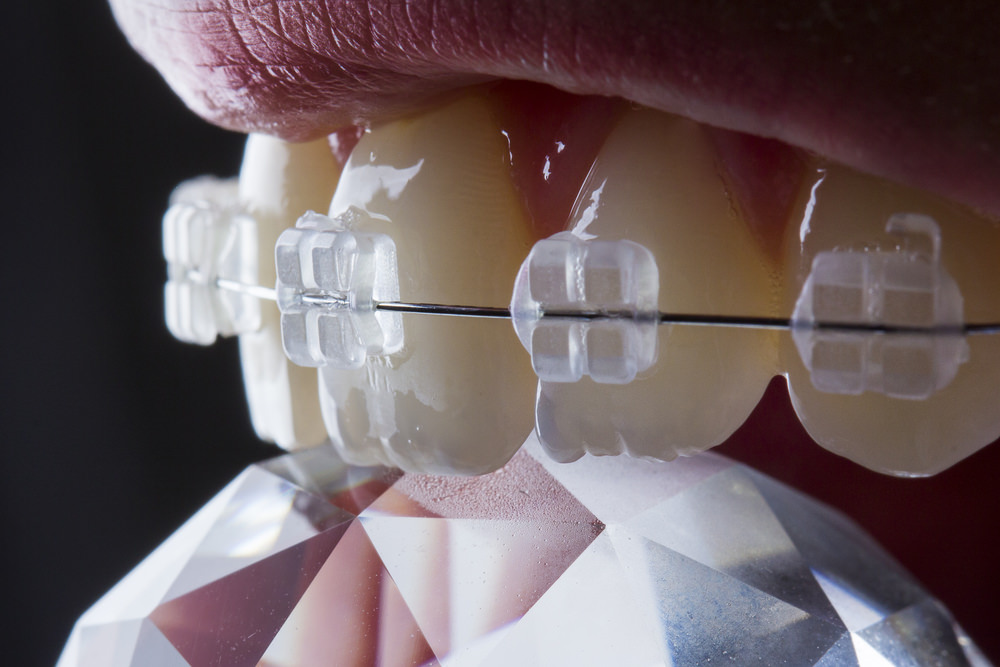 Dentists get asked a lot about the colour options for braces.
Perhaps you have even thought of asking your dentist.
So, how many colours do braces come in?
These days if you require braces, you have a great selection of colours.
Many dentists or orthodontists offer as many as 40 different braces and rubber band colours.
You can actually choose from their braces colour wheel.
This has various shades from every colour in the rainbow.
From light white or sparkly silver to darker shades like plum or black, and everything in between, like bright colours such as red or pink.
Let's get started straight away, so you can choose the colour of your braces, using them as a way to express your own individual personality.
How Are Brace Colours Changed?
What if you do not like the colour that you chose for your braces?
That's okay, they can be changed.
Though we have called them the "braces colours", the braces themselves are made from metal or porcelain (invisible braces)
You see, your braces are a metal bracket (or porcelain) that is fixed to each tooth with a strong dental cement.
These brackets are connected with a wire.
Then small elastic bands hold the wire in its place onto the bracket.
It is actually the small elastic bands that are fitted to the brackets which have added the colour and can be changed.
You may not think it is important to change these elastics, but it is actually necessary to change these bands, so why not change the colour while you're there?
This can be done at your appointment with your Dentist or orthodontist when they perform your braces adjustment procedure.
All you need to do is choose the colour and tell them before your appointment.
So, let's summarise.
To change the colour/s of your braces, just follow the process below:
Dental Braces Colour Wheel
If you chose the wrong colour at the appointment before because you felt rushed to pick, you can ask your dental professional for their colour wheel.
This will give you time to get more of an idea of the colours they have available and examine them until you decide which one/s you like best.
Choose Your Colour/s
Picking a colour can be tricky.
See our sub-headings "What Are the Most Popular Choices", "What Colours Make Your Teeth Look Whiter", "What Colour Would Be Best for You", and "Other Ideas on How to Choose Your Colours" for inspiration.
Also, remember that you do not have to be limited to just one colour.
Ask your clinic, as you will definitely be allowed two, but perhaps even three or more.
Advise Your Dental Professional
Before your next appointment, give your clinic a call, to check they do have that colour of elastics available.
Attend Your Appointment
At your next appointment, your old elastic bands will be removed when your adjustment is performed.
Then, a new set of ligature elastic bands will be attached around the wire/brackets, in your new colour/s.
Voila, you have your braces in a brand new colour!
You can watch a short video of a dentist putting coloured elastics on braces, to hold the wire in its' place here.
How Often Can You Change Brace Colours?
At every appointment which is recommended for you to attend for your braces, you will be getting the wire or the elastics changed.
This is a good thing.
It means that you have the option to choose new colours every time you visit.
These appointments are typically every 6 to 8 weeks, but some people will have to attend every 4 weeks.
So, you could end up changing your colours from 7 to 13 times every year.
This can be a fun change, something to look forward to about your visit.
Also, you do not have to worry about living with a new colour for very long if it just does not suit you, because you will be changing it before you know it.
Dental Brace Brackets – What are the Options?
For so many years, many people avoided getting braces, as they just did not like the thought of the appearance of metal on their teeth.
Thankfully, the new technology has let us come up with many other options for brackets, instead of using metal.
These are:
Invisalign
This is one of the most popular brands of clear aligners.
Invisalign are well-liked as they are basically unnoticeable and removable.
Clear Aligners
Invisalign isn't the only option for clear aligners, there are other plastic alternatives.
Veneers
Composite, porcelain or resin veneers can be used to improve the appearance of crooked teeth.
Lingual Braces
Similar to traditional braces, except they are placed on the back of the teeth, making them almost invisible.
Ceramic Braces
Not as visible as traditional braces, these brackets are made from either clear are tooth-coloured ceramics.
However, you then have the choice of metal or white wire that will also make a difference esthetically.
Retainers
Typically used to keep the placement of teeth after braces, retainers can also attend to every minor dental issue.
Damon Braces
Damon braces have brackets that do not need elastics.
The brackets are designed with a gate that can open and close to hold the wire.
The wire is inserted into the bracket by opening the gate.
Therefore the elastic is not needed.
The choice of colour is eliminated as elastics are not needed.
What Are the Most Popular Brace Colours?
The colour of your braces is entirely your choice.
You may opt for a wacky, original colour combination.
Or you may be the type of person who prefers to base their decision on the most popular choices.
If you feel in need of a little insight, here is a list of the most common choices of colours for braces.
Pink Braces
It's a well-known fact that plenty of girls love the colour pink.
It's also a colour that can look great on boys.
Or, if you want two colours on your braces, you really can't beat a pink and purple combination.
Many women also often choose the colour of their braces to match the shade of their favourite lipstick or the colour of their natural lips, as it perfectly co-ordinates their look.
Blue Braces
The colour blue is usually offered in multiple different shades.
It has many benefits – you can match any light and dark shade of blue, quite safely.
It is not likely that blue will clash with any colours of your clothes.
And, if you have pretty blue eyes, your blue braces will bring out their colour.
Rainbow Braces
There is a chance that you can get the entire rainbow of shades on your braces.
This is up to your dental professional though, as some do limit this choice to only two different colours.
So, just check with your clinic how many colours you are allowed to have at any one time.
If you get the go-ahead and you are allowed the whole rainbow and want all these colours, go for it.
Grey or Silver Braces
These two colours are a popular choice amongst adults, who do not want their braces to be any more noticeable than they already are.
These colours merge into the colour of the braces themselves, and so can look a bit more "grown-up", "sophisticated", and "white-collar" than a rainbow full of bright colours.
Though unlikely that your place of work will have a problem with you having coloured braces, it may be worth checking, especially if your work is formal.
White or Clear
If you have ceramic braces, which as mentioned, are not as visible as traditional metal braces, it seems logical to choose colours that are very neutral for your elastics.
These colours are typically white or clear.
The colour that matches best can be determined by the type of brackets you have.
It is important to note you should be very careful with your food and drinks.
These are the colours that will most probably stain.
For example, it's best to avoid drinking coffee, tea, dark sodas, or red wine.
What Colours Make Your Teeth Look Whiter?
While the elastics themselves can't actually whiten your teeth, the colour you choose for them can make your teeth look whiter.
If this is something that you are hoping to do, choosing from one of the colours below can really assist.
Dark Colours
Darker shades, like dark purple, or a deep blue such as navy blue will make your teeth look whiter.
These will contrast against the colour of your teeth next to the brackets, which is what gives your teeth the appearance of being whiter.
Be careful of going overboard and going too dark though, as this can and will have the opposite effect.
Bright Colours
A bright colour, like red, pink, green, or a bright or light blue, can make your teeth look brighter, therefore giving them the appearance that they are whiter than they really are.
This is similar to the effect that wearing red lipstick has – in regards to the way that it contrasts against your teeth.
Subtle Colours
It isn't just bold colours on this list – subtle colours also have their advantages.
Amongst them are silver, grey, and clear.
Whilst they while not make your teeth appear whiter, where they benefit is they also will not bring any attention to any discolourations on your teeth.
As mentioned, these are probable to alter in colour, so if deciding on one of these colours, you must be careful when choosing what you eat and drink
What Brace Colour Would Be Best for You?
If you are still unsure about what colour/s you want for your braces, you can use what is known as a braces colour picker, like this one here.
These can help you picture in your mind's eye what a particular colour combination will look like on you and your smile once it has been fitted.
This one that we provided didn't come up with what you imagined?
Simply Google "braces colour picker".
Plenty of selections will become available for you to use.
Have fun picturing yourself and your smile in all sorts of different styles of colours.
Other Ideas on How to Choose Your Colours
Still unsure?
We have some more tips that might help you choose the best colour braces for you.
Some colours depict an emotion, and can really portray something about you as a person.
So, think about the meanings behind these colours:
Red

– Power, strength, bravery, anger, and passion.

Blue

– Knowledge, loyalty, and calmness.

Green

– Good fortune, peace, and growth.

Orange

– Enthusiasm and creativity.

Purple

– Wealth, royalty, and mysteriousness.

Yellow

– The happiest colour you could choose.
White – Innocence, ambitions and hope, or purity.
Black – Power, grace, or force and energy.
Other things that you can always take into consideration are:
The Colours in Your Wardrobe
It is best to try and match, not clash them.
Many people match their braces to the most common colours in their wardrobe.
Your Diet
If you eat a lot of berries or drink a lot of coffee, you could stain a lighter band colour, so it may be best to avoid these if this is the case.
The Shade of Your Skin
You should take your complexion into consideration with braces just as much as you would with the clothes that you wear.
Hint: If you do not like how a certain colour looks on you when wearing it, you may not like it on your teeth, where it is so close to your face, either.
Colours that Compliment Your Eyes
Hint: Green goes with brown eyes.
Blue, pink, or lilac goes with blue eyes.
Purple, red, green or orange really set off green eyes.
Your Favourite Colour
A choice that is right before you is a colour that you already adore.
If you have more than one, remember you can choose them both.
Festive Spirt
Christmas or any other holiday you love can have its own signature colours.
A fun way to get into the spirit of the holiday is to match your braces with it.
You can also think about matching your braces with any other special occasions, like weddings, or graduations.
Sporting Events
Love a sports team, and they have a big event, such as a grand final coming up?
Really show your support for them by matching your braces to the team's colours.
Seasons
Many people change their hair colour at different times of the year, and this is something you could do with your braces.
Common choices are bright colours in summer, red and orange in autumn, dark blue and purple in winter, and pastels in spring.
Supporting a Cause
If you have a cause that means a lot to you, you could match your braces in support of that cause.
Examples are the month of March, which is Epilepsy Awareness Month, and the colour is purple.
Or October is Breast Cancer Awareness Month, and the colour is pink.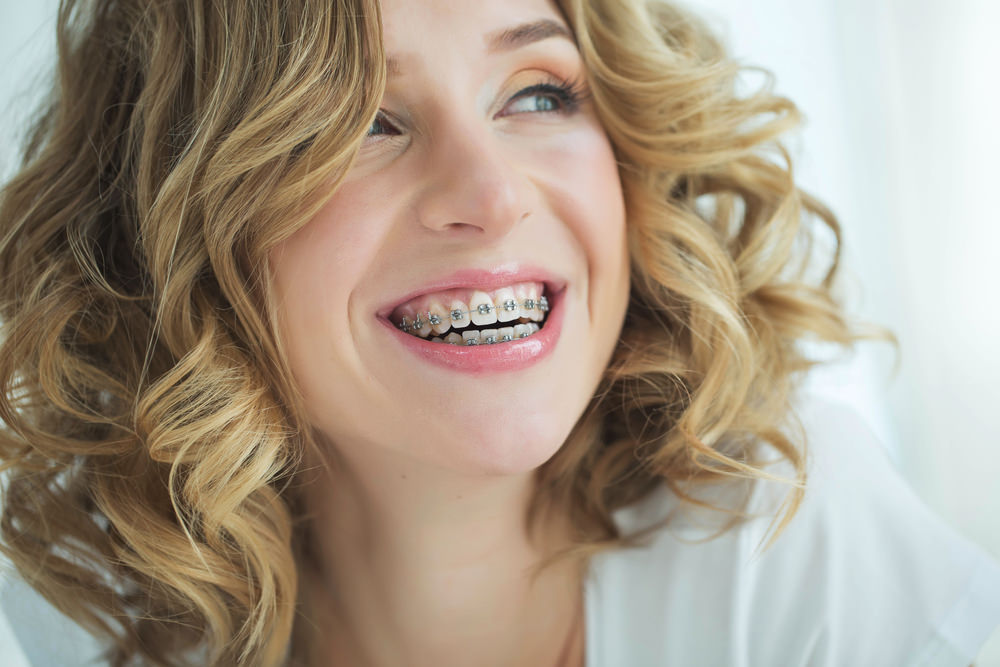 What Happens If an Elastic Breaks?
The colourful elastic bands that are used over the brackets are simply there to help keep the wires in their place.
So, if one of these elastics breaks off, it is okay, as these are only here as a precautionary measure.
It is actually fairly common, especially if you have crowded or crooked teeth.
If you notice one coming loose, you can push it back into place using sterile tweezers.
But, what do you do if you see one of your coloured elastics has broken off?
Well, it's important to see if the silver metal wire around the brackets is still in place.
If it's still intact, there's no need to worry.
You will not need to go in for an appointment to have the rubber replaced, as the metal wire is still holding the bracket in its' place. You can replace it with a new elastic.
It's important you do this as soon as possible, to ensure your treatment is not interrupted.
A good tip is to always carry a package of elastics with you, so you can replace one immediately if necessary.
You should have been provided with these when they were applied.
However, if both the rubber and the metal wire have come off, call your practice, telling them that a rubber tie has come off.
They will assist you in deciding how urgent it is for you to schedule an appointment.
The video below will show you what the elastics and metal wires look like.
Conclusion
I hope reading this post has helped you choose colour/s for your braces.
You may be wearing braces for months or even years.
So, you will want to choose a colour you are happy with, or even mix and match a combination of colours.
If still unsure, it's always a wise idea to speak to your dental professional for more advice.
Keep in mind that different brands come with different choices of colours.
So, you will need to ask your dentist or orthodontist about the exact range of colours you can choose from, and how many you are allowed to have on your braces.
Asking to view their colour wheel when you first meet gives you plenty of time to make a decision, instead of rushing to choose colours you may later regret.
What brace colour are you thinking?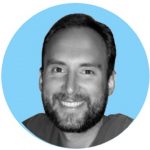 By Andrew Adams
Created at September 02, 2021, Updated at September 28, 2021